Going AWOL by Patrick Brennan and Melissa Brown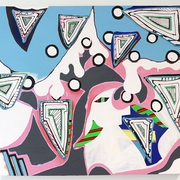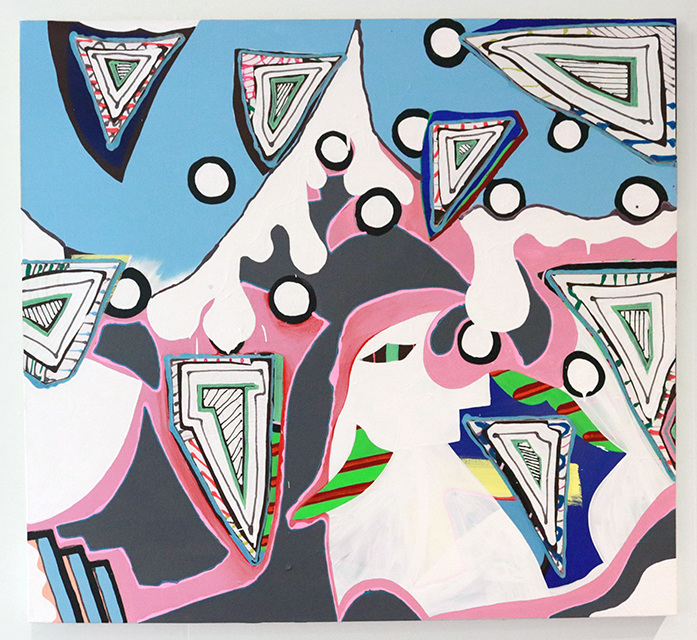 The Department of Art & Art History in the College of Liberal Arts at Auburn University is pleased to announce Going AWOL by Patrick Brennan and Melissa Brown. The exhibition opens in Biggin Gallery on May 3 and runs through August 29, 2018. The artists will present a lecture on their work on Wednesday, August 29, 2018 @ 5p.m. followed by a public reception in the gallery. This event is free and open to the public, and Biggin Gallery is wheelchair accessible.
Patrick Brennan has shown his paintings and videos nationally and internationally, including: MoMA / PS1, Galerie Lelong, Nicole Klagsbrun, Fitzroy, Cleopatra's, Essex Flowers, Parrish Art Museum, Anthology Film Archives and Edward Thorpe Gallery in New York; Institute for Contemporary Art, Boston; V1 Gallery in Copenhagen; Cooper Cole in Toronto, Canada; Hiener Contemporary in Washington, DC; Anat Ebgi in Los Angeles; Albada Jeljersma, Amsterdam and Romer Young in San Francisco. Brennan was awarded a NYFA Fellowship in Painting in 2015. His work has been reviewed and published in The New York Times, San Francisco Chronicle, Hyperalergic, Modern Painters Daily and The Brooklyn Rail. Brennan is a founding member of Essex Flowers Gallery in New York City and is represented by Halsey McKay in East Hampton and Romer Young Gallery in San Francisco. The artist lives and works in New York City.
Melissa Brown was born in New Jersey and now works in Brooklyn. During the 2009 Nuit Blanche, she hosted 'How To Win The Lottery' in the Toronto financial district. The goal of the performance was to win the lottery with thousands of other people by playing identical sets of numbers, attempting to make collective fantasy a reality. She designed a deck of cards called The Tabloid Deck, which assigns language from Tabloid Magazines to 52 cards that randomly form absurdist (but plausible) Supermarket Tabloid headlines as you play cards. She currently organizes winner-take-all poker games that are played for art; each game produces an art collection formed through chance. These poker games have taken place at the think tank Where, Nada New York 2015, Essex Flowers and at Safe Gallery. Her paintings and animations take influence from fantasy-related paper ephemera: money, lottery tickets, playing cards. She has had solo exhibitions at Magenta Plains, Bellwether, CANADA, Kansas, Essex Flowers in New York City and internationally at Kenny Schacter, Rove in London and Roberto Paradise in San Juan. She has exhibited in group shows at Mass Moca, Musee International des Arts Modestes in France, Loyal, Petrella's Imports, Andrew Edlin, Gavin Browns Enterprise, Klaus von Nichtssagend, and Winkleman. Her work has been reviewed in the New York Times, Art Forum, Art in America, Hyper Allergic, Art News, the Art Newspaper, Time Out New York, and White Hot Magazine, among others. She was awarded the Joan Mitchell grant for painting in 2012.
Image: Fresh Powder (2017) by Patrick Brennan. Flashe, acrylic, glitter, foam core, adhesive on canvas, 58 x 64 inches
Last Updated: May 02, 2018