Assistant Professor Chi-Chi Lovett Receives the 2013 Women's Studies Outreach Award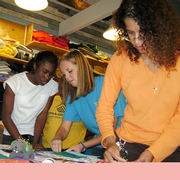 Professor Lovett was recognized for this award for her career at Auburn University that often focused on developing opportunities for young women to express themselves creatively. Her decades long devotion to teaching art and committee work involved many outreach projects that focused on bettering the lives of women in her community. Her commitment to organizing projects such as the Auburn City Kids Program at the Jan Dempsey Community Art Center has allowed young Auburn women to creatively and intellectually explore their experiences in the world. This free and open program that she created and organized also provides a safe environment within which a diverse group of at-risk children are given the opportunity to be exposed to art, which is increasingly being cut from the Alabama school system.
Her work with the quilters of Gee's Bend is of particular note. In addition to helping bring the exhibition "The Quilts of Gee's Bend" to Auburn University, she created workshops for the quilters, researched music and collaborated with Alabama teachers and students on an original dance performance. She was principal in working towards providing meaningful materials on these projects for the internet. Their availability on the web has disseminated this research to professionals and students both nationally and internationally.
Professor Lovett is President Elect for the Alabama Art Education Association Higher Education Division, and has been a juror for the Alabama State Council on the Arts. She was awarded "The Alabama Art Education Association Higher Education Educator of the Year." Currently she serves on the Auburn University Women's Studies Advisory Committee and teaches art education classes and continues her outreach research in the Department of Art at Auburn University.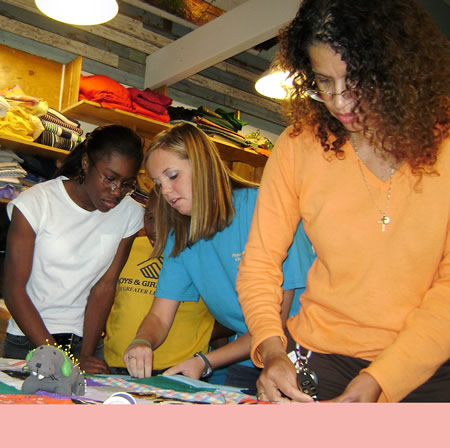 ​
Last Updated: February 10, 2014